Discover more from The Coffee Break
Get our free 3 minutes daily newsletter. Used by thousands of Malaysians to stay on top of local and global news. Stay informed with The Coffee Break.
Over 14,000 subscribers
☕️ Britain's longest-reigning monarch, Queen Elizabeth II, has died peacefully
Najib Razak's new crib - isolation cell, cold showers, single fan. Tunnel, bridge travel plans between MY-Sumatra revived. Netflix clashes with Middle East Islamic values.
Thousands of Malaysians enjoy our newsletter. Subscribe now and stay informed for FREE
1. MARKET SUMMARY
The European Central Bank (ECB) raises rate by 75 basis points (0.75%) , taking its benchmark deposit rate to 0.75% as inflation hits half-century high. The central bank indicated that there will be further hikes, prioritising its fight against inflation over recession.
---
2. NUMBERS AT A GLANCE
777 relief centres have been prepared by the Johor government in anticipation of the year-end floods, which could accommodate nearly 200,000 evacuees.
RM400 mil - the amount of shrimp exported by Sarawak yearly. It aims to increase shrimp production to RM1 bil in export value in line with its target of becoming a net food exporter by 2030.
USD400,000 per day - the estimated rate to charter a LNG (liquified natural gas) tanker to transport gas per day this coming winter, which is up 13 times from USD30,000 at the time of Russia's invasion of Ukraine. Demand for LNG tankers are shooting up as Europe rushes to build up its stockpiles after having issues with gas supplies from Russia.
---
3. IN MALAYSIA
🇲🇾
Courts cases updates:
Najib Razak appointed former SRC International CEO as the 'authorised personnel' for his personal accounts

In the 1MDB-Tanore trial, Ambank Jalan Raja Chulan branch manager, Uma Devi, told the court that the incarcerated former prime minister named Nik Faisal, the former SRC International CEO as his designated personnel for his five AmIslamic Bank accounts. She further added that any cheques that exceed the RM250,000 threshold need to have confirmation by Nik Faisal.

Najib Razak will still be the Pekan MP until his petition for royal pardon and application to review the federal court's decision is concluded, as confirmed by the House Speaker, Azhar Harun. How the law & order bent over backwards for him.

High Court has fixed 23 Sept as the date to decide whether Zahid Hamidi needs to defend himself

After both sides had completed their submission for Zahid Hamidi's Ultra Kirana corruption trial, the High Court has set 23 Sept to decide whether Zahid Hamidi needs to enter his defence. During the trial, the defence team put up an argument that the prosecution could not prove the source of the money allegedly given to Zahid. The prosecution then swiftly responded: 

'Duit ini bukan jatuh dari langit...(this money did not fall from the sky). It was from UKSB'.

Court of Appeal judge recuse himself from Azeez Rahim's appeal

Due to prior conflict of interest during the period when he was in practice, Court of Appeal Judge Vazeer Alam has recused himself from Azeez Rahim's appeal against the High Court's decision to strike out his suit against Lim Guan Eng. Back in 2018, Azeez filed a lawsuit against then finance minister, Lim Guan Eng for issuing defamatory remarks against him, where Lim stated that Azeez allegedly received RM3mil in consultation fee from the developer of the Penang undersea tunnel project.
Najib Razak is no different from any other prisoner
Upon the revelation from an unknown source, he stated that Najib Razak is not being treated differently and is handled like any other prisoner under Regulation 8 of the Prisons Act 2000. Living through Najib Razak's life in prison, he is placed in an isolation cell suited for a high-security prisoner like himself for his safety. During his proceedings to the court, Najib is not being handcuffed as he has not committed any violent stealing billions of the Rakyat's money crimes. He still has to take cold showers and his room only has one fan - a good way to be closer to his Rakyat.
MACC is dragging their heels in getting to the bottom of the LCS scandal
Malaysian Anti-Corruption Commission (MACC) chief, Azam Baki stated that more time is needed to investigate the RM9 bil littoral combat ship (LCS) project's alleged corruption scandal. So far, only the former Boustead Naval Shipyard (BNS) managing director, Ahmad Ramli was being charged for RM21.08mil criminal breach of trust. Upon being asked whether MACC will summon minister Abd Latiff Ahmad, who is being linked to the LCS scandal by Rafizi Ramli, Azam Baki told the press that MACC is still looking into the said connection.
Plans to connect Malaysia-Indonesia (Sumatra) by land travel
A land link (tunnel or bridge) is in the plans to be built and will connect Malaysia (via Telok Gong, Masjid Tanah) to Indonesia (Dumai, Sumatra). The whole international crossing will be 120 km long and will take about two decades to be completed. According to Melaka's exco, the project will be developed together with the private sector and a detailed study of the project will be initiated. Also included in the Malaysia-Indonesia land link project is the development of a 2,023 hectares of new industrial site in Masjid Tanah. 
This is not the first time a land connection is being proposed to connect both countries. Such a project had been touted even before the 1997 Asian Financial Crisis and again in 2013, where China's Export-Import Bank was even interested to fund 85% of the project back then. Hopefully, this is not going to be another white elephant project.
Bank Negara raised OPR again, now by 25bps to 2.5%
As expected by many, Bank Negara raised the overnight policy rate (OPR) from 2.25% to 2.5%, the third consecutive 25 basis points (bps) hike this year. The OPR increase was due to the positive growth of the country's economy and increasing inflationary pressure. It's well known that increasing interest rates would increase the debt servicing burden of Rakyat. Tough choice for BNM to balance as hiking interest rates is one way to slow the depreciation of the MYR against the USD, which could lead to cost-push inflation arising from imports.
Shorts:
Another moneylender in town. Hextar Technologies Solutions' wholly owned subsidiary, Malsuria Sdn Bhd has received a moneylender licence from the housing ministry, valid for a two-year period. Earlier this month, Pekat Group Bhd also bagged a similar licence.

edotco Group, the wireless tower business of Axiata, is mulling over whether to proceed with a RM2.7bil stake sale of the company. The proposed sale's discussion is still in its infancy and no final decision has been made.

Pos Malaysia became the second country in the region, after Thailand, to issue non-fungible token (NFT) stamps. Pos Malaysia worked with a local brand, A Piece of Malaysia (Apom) to issue the stamps, in conjunction with the National Day and Malaysia Day.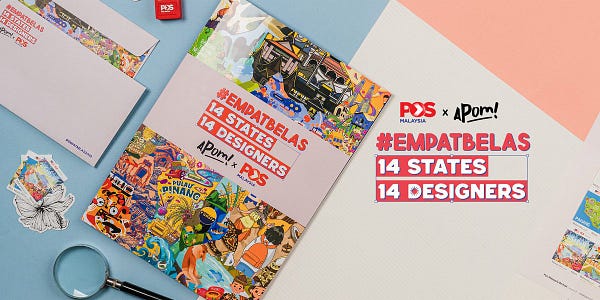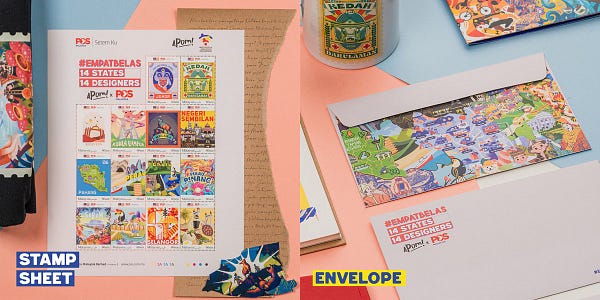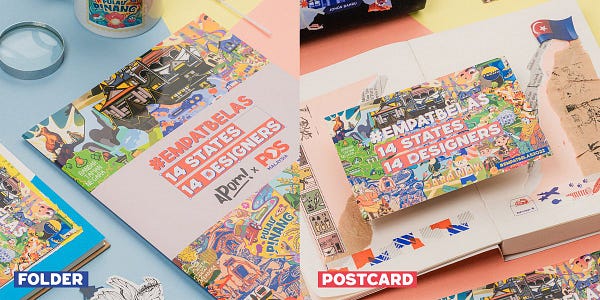 ---
4. AROUND THE WORLD
🌎
Malaria - the end is nigh
Scientists at Jenner Institute, University of Oxford, have created a Malaria vaccine with "world-changing" potential and could end Malaria "in our lifetimes". Trial results in a group of 409 children have shown that 3 initial doses plus a booster can give up to 80% protection against the deadly disease. The vaccine - called R21 - can be made for a "few dollars" and the institute has made a deal to manufacture more than 100 mil doses a year with the Serum Institute of India, the world's largest vaccine manufacturer. 
The WHO last year gave a historic go-ahead for the first Malaria vaccine by pharma giant GSK. The Oxford team claims their approach is more effective and be manufactured on a greater scale. However, currently, only GSK's has gone on large real-world trials. 
Netflix clashes with the Middle East's Islamic values
6 Gulf Arab states have instructed Netflix to stop streaming content that violates the region's Islamic values and threatened legal action if no action was taken, though they did not specify the offending content. This move comes after a debate in the region about contents that promote homosexuality, which is prohibited in Islam. 
On a similar note, popular children's cartoon Peppa Pig is now at risk of being banned by these Gulf states as its latest episode introduced a same-sex couple for the first time in its 18-year history. This comes after 2 years of a petition that garnered 24,000 signatures on a US-based site demanding a "same-sex parent family on Peppa Pig". Before you think Peppa Pig would have already been banned due to the main character's species, the cartoon made its debut life-size appearance back in May in the UAE, in collaboration with the Department of Culture and Tourism. 
We wonder if makan rasuah is haram in the Middle East as compared to Malaysia? 
Kim Kardashian - celebrity turned entrepreneur turned private equity investor
Kim Kardashian has launched her own private equity (PE) firm, SKKY Partners, together with a former partner of US PE giant Carlyle Group, Jay Sammons, who made a lucrative investment in headphones company Beats by Dr Dre that was acquired by Apple. The firm will make minority investments or take controlling stakes in companies focusing on consumer products, media, hospitality and luxury and also considering digital and e-commerce firms. The firm has yet to raise any capital. 
Kim is quite a successful entrepreneur herself - she runs her undergarment company, Skims, founded in 2019, worth USD3.2 bil and a cosmetic company Skkn by Kim worth US1 bil. The Kardashians really know how to leverage on their star power to launch businesses - see the list of brands they own here.
Shorts:
2 International Monetary Fund (IMF) staff economists estimate that the US unemployment rate needs to reach as high as 7.5%, double its current level, to tame inflation, which entails job losses of around 6 mil people. 

The Financial Times (FT) reported that Russian oligarchs that have been sanctioned by the West have reached out to Ukraine to offer money for the sanctions to be lifted. Ukraine is not entirely open to the idea. In the case of 1 billionaire oligarch, Ukraine's President Zelensky said he would only accept the offer if the oligarch denounces Putin and destroys his Russian passport. 

Queen Elizabeth II died peacefully, the royal family announced. The 96-year-old monarch is Britain-s longest-reigning sovereign of 70 years and the world's oldest monarch. The queen has sworn in 15 UK prime ministers since her reign.

Her son, the Prince of Wales, automatically succeeds her as King. Operation London Bridge - the code name for the plan in place in the days and weeks after the Queen's passing.
Weekend #longread
The return of bad boy founder Adam Neumann, previously co-founder of WeWork that was once valued at USD47 bil, with a new real estate venture. Flow, the new startup, is a similar concept as WeWork but focuses on housing communities. Despite WeWork's failure, he walked away a billionaire and spent USD325 mil to acquire more than 3,000 units of properties to launch Flow.
---
5. FOR YOUR EYES 👁👁
Apple unveiled a lineup of new devices during its 'Far Out' product launch event. The event name is a bit exaggerated - not many surprises beyond a major one - no raise in its US prices despite the worst inflation in decades. Watch the highlights of the event below.

The Obamas made their first joint visit to the White House since they left in 2017 to unveil their official White House portraits.

How to report road damages in Selangor just by using hashtags on Twitter